This winter is almost coming to an end and I finally got around to skin care products for outdoors (walks and winter sports) in winter. Want to take a brief look at products that will give the necessary protection.
If you like long walks in the fresh winter air or do winter sports, you need to provide your skin with some extra cold-wind-sun protection.
As I have mentioned many times in the previous winter skin care posts, in the cold weather skin's barrier functions are lowered as a result it doesn't keep moisture in and becomes an easy prey for free radicals. When you are outdoors a long time, you need to make sure you keep up the lipid barrier of your skin and protect it against UV light.
Rule No 1:
Do not use a water based moisturizer! If the temperatures are really low and it is windy, it will freeze on your skin. Choose oil based products with occlusive ingredients. Ingredients to look for are beeswax, Shea Butter, Borage Seed Oil, Hazelnut oil etc.
Rule No 2:
Make sure either your moisturizer has SPF or you apply additional sun-screen. It is especially important on bright snowy days while sun's power increases 80% with its reflection off the snow. If you ski, every 1000 meters sun's intensivity increases by 15%.
Some products to consider Face
All-Sport Non-Freeze Face Protector SPF 30 from Kiehl's is wax-based and is water-resistant, "acts as a barrier against harsh environmental conditions such as sun, wind and cold"

Skin Insulator SPF 15 from Ole Henrikson – described on the Ole Henrikson website as "a perfect creme to protect against cold weather & literally insulate the capillaries from aggressors", recommended for "skiing or any time your skin is vulnerable to cold or harsh weather"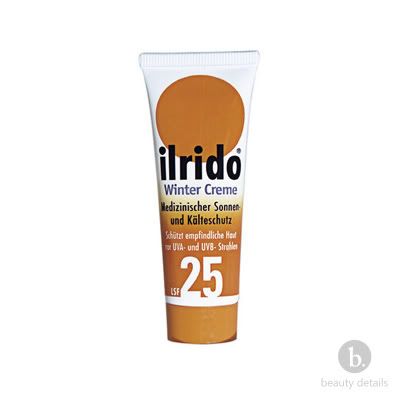 Mountain Suncream SPF 50 from Piz Buin specially developed to protect against sun, cold and wind in the mountains.

Winter Crème LSF 25 from Ilrido
Sun and Cold Protection LSF 25 from Ladival
Outdoor Protection Creme LSF 15 from Sans Soucis
"Pure Altitude" Line from Fermed de Marie
Sun protection Eye Crème SPF 25 from Shisiedo
Eye Crème Sun Performance Anti-Aging Sun Gel for Eyes SPF 15 Estee Lauder
CLARINS Sun Wrinkle Control Eye Contour Care 30 SPF
Lips
Glossy Shine Sun from Biotherm SPF 15
Energizing Pomegranate Lip Therapy LSF 15 from Murad
Lip Care from Neutrogena SPF 20
Cell Culture Lip Solution SPF 15 from SBT

Read more:
-
Dehydrated and Dry Skin: causes and symptoms
- How to choose

Moisturizer for Winter
- Post on general Winter Skin Care Tips
- More detailed "Skin Care in Winter" Article
- Click for more information on skin care products for winter.
- Feel like shopping? You can buy face oils and other skin care for winter online right away.